Introduction
The ELK stack stands for Elasticsearch, Logstash and Kibana. It is a collection of open-source project run by Elastic which allows you to search, analyze, and visualize logs generated from any source in any format.
The Elastic Stack has Four main components:
In this tutorial, you will install ELK Stack using Bitnami ELK setup.
To simplify ELK setup, you can use Bitnami ELK Installer, which will setup the Elasticsearch, Logstash and Kibana all in one installer.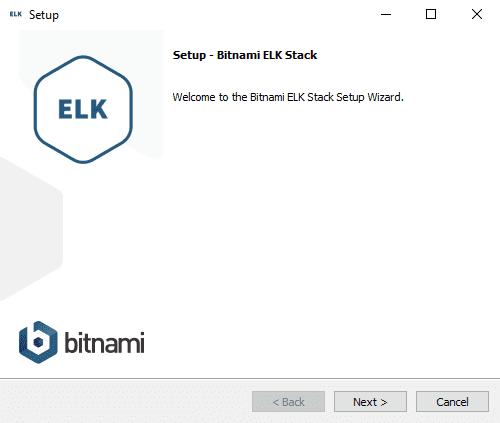 Select Installation Directory
Enter the user name and password credentials which will be used to login to Kibana
In the next screen set the Elasticsearch node host address. You can keep the default value here (your server IP address).
Un-check that checkbox to register with cloud.
Begin the installation by clicking Next